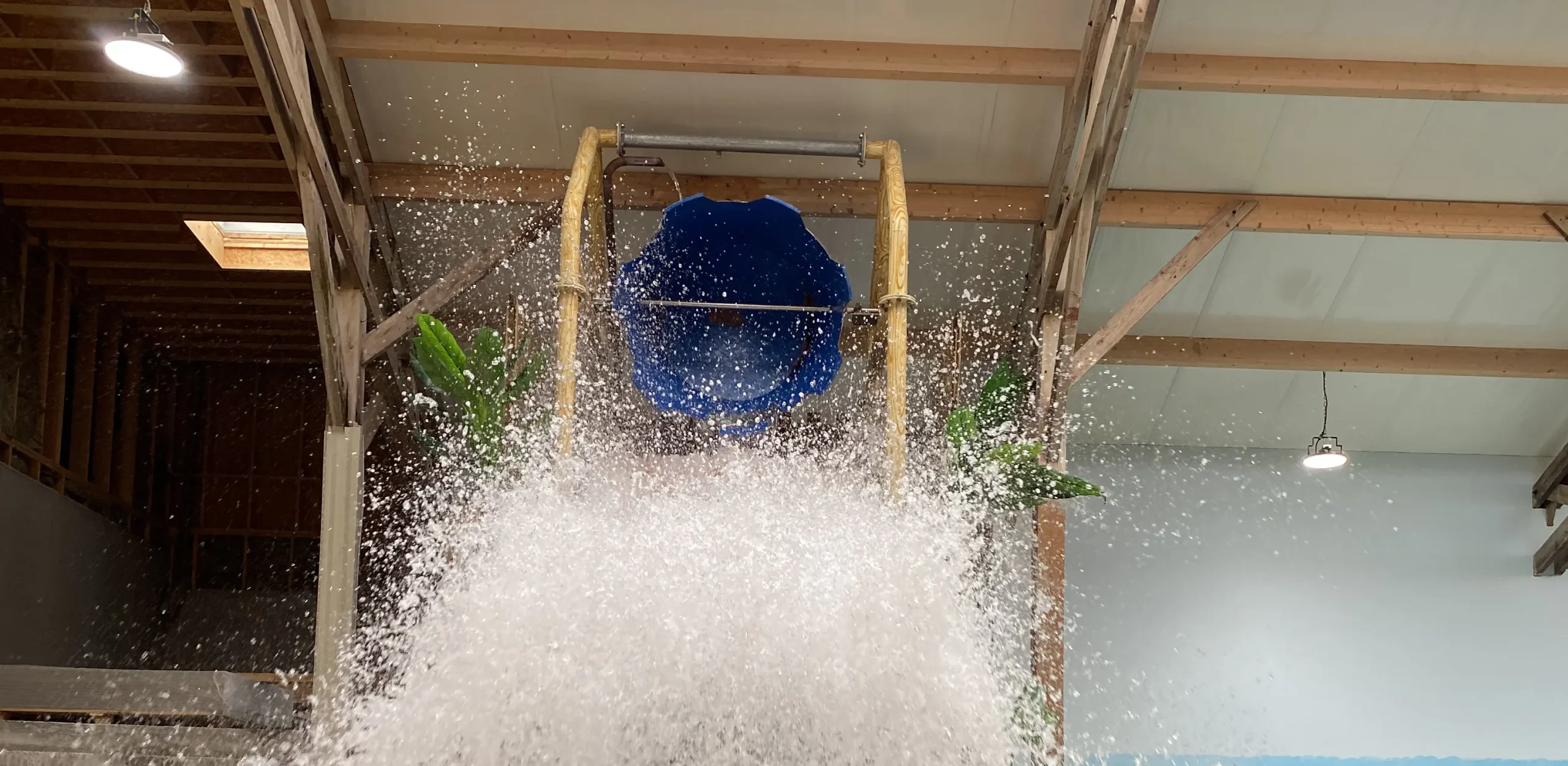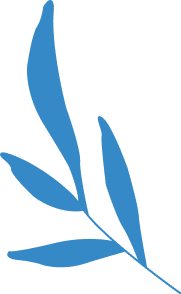 aquatic
Campsite in the Somme Bay with covered and heated swimming pool
Are you looking for a campsite in the Baie de Somme with a covered and heated swimming pool? At Le Champ Neuf, we offer you much more thanks to its vast covered aquatic area!
With family or friends, come and enjoy all the aquatic facilities offered in our 4 star campsite ideally located near Fort Mahon, Le Crotoy and the Marquenterre park.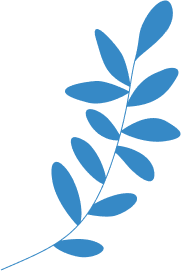 exceptional
The aquatic area of our campsite near Fort Mahon
Come and enjoy the joys of swimming with your family in our water park at Camping Le Champ Neuf near Fort Mahon and the Marquenterre Park. You will be able to swim, relax and have fun in our large aquatic area which has slides, a Jacuzzi, a waterfall, a river and water games for children.
Read more
Open from April, the covered and heated swimming pool of the campsite offers you a tropical atmosphere. The advantage of our pool is that you can use it until the campsite closes. The little ones will also be able to play quietly in their own space.
After a short moment of relaxation in the water, relax under the waterfall or on the bench of the whirlpool or following some raids on the pentaglides and slide for the more intrepid, you can relax on the deckchairs inside the pool or outside on the terrace.
Slide
Loungers
Wading pool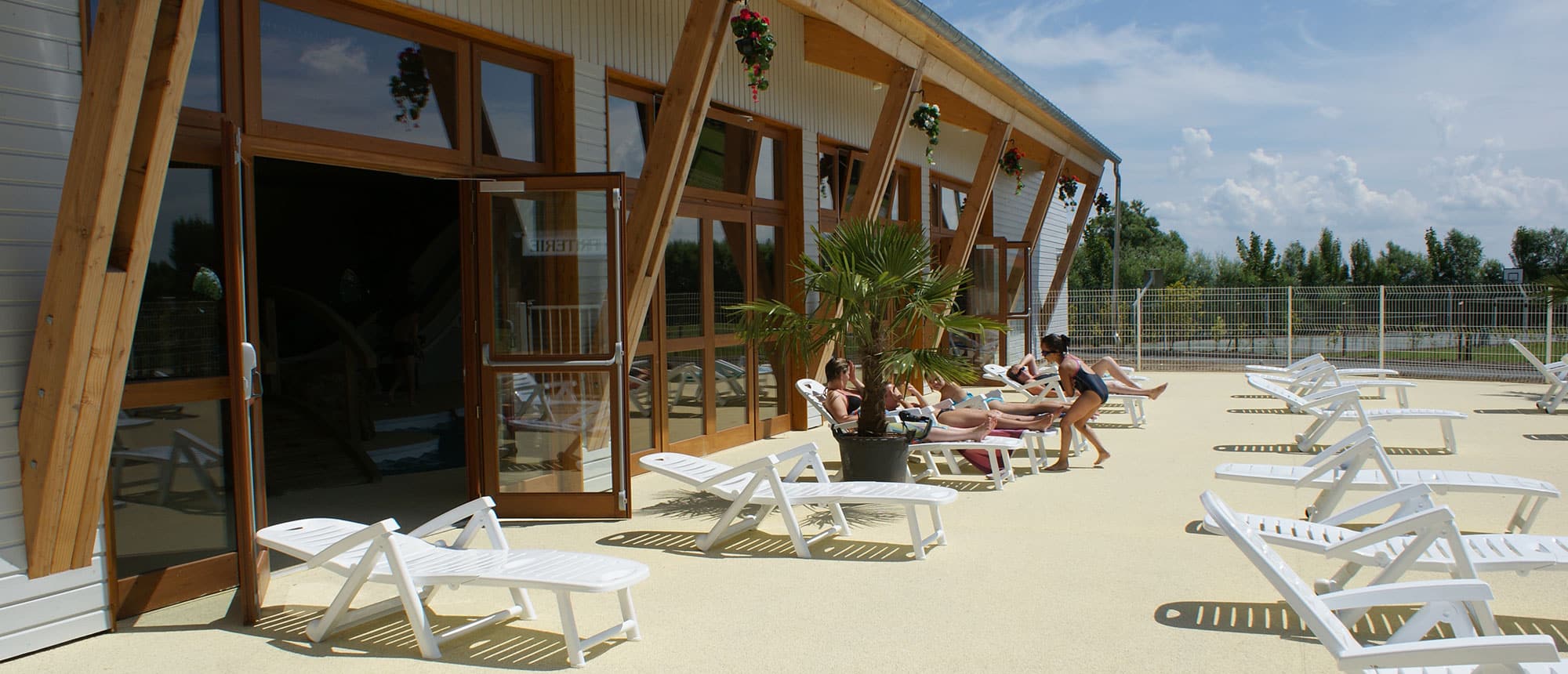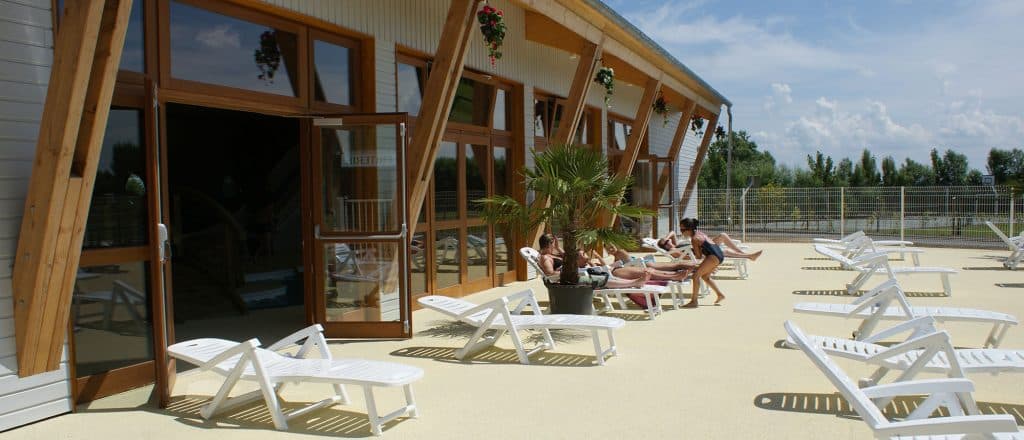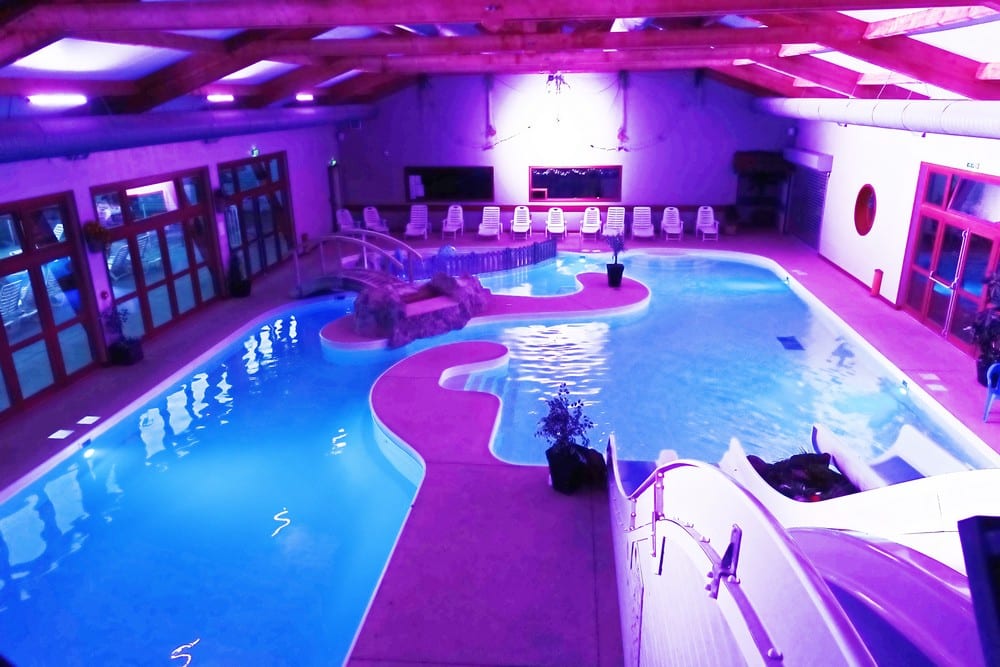 animations
Nightly pool parties!
Pool parties
Nightly activities
The evenings take place in high season, during July and August and during the weekend of Pentecost.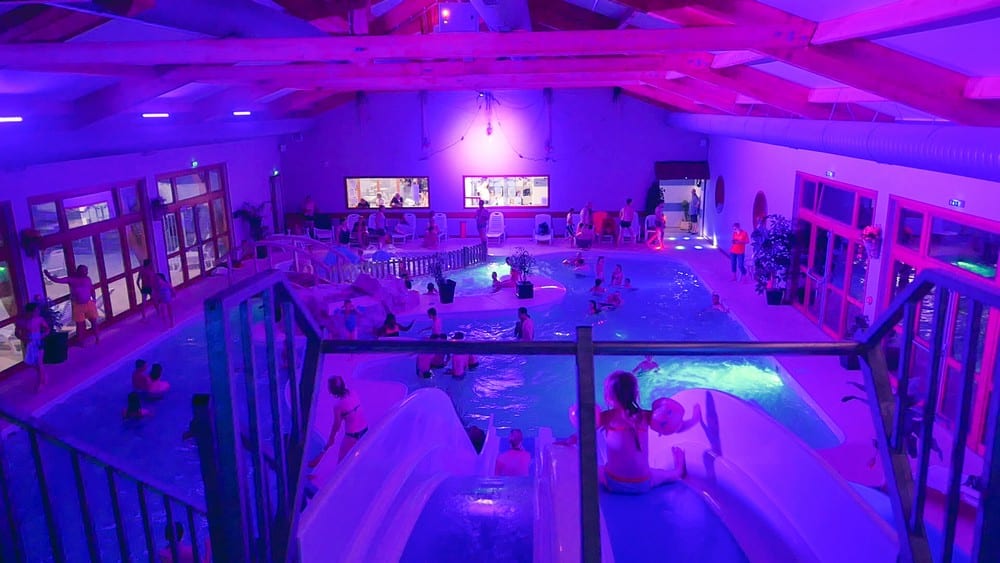 Camping baie de somme with indoor pool : useful information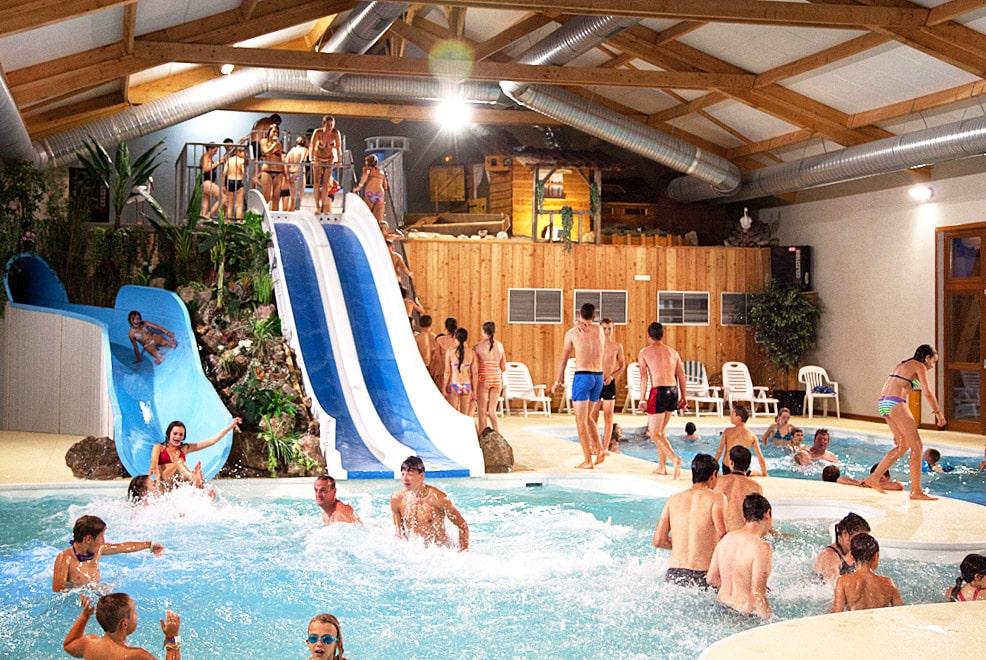 Discover our pool
Children must be accompanied to the pool and always be under the supervision of their parents who are responsible for them.
Wearing the bracelet is mandatory for each person. Anyone without a wristband will be denied access to the pool.
Read more
Swim shorts are not allowed in the pool, only swim trunks are allowed.
Certain rules must be respected, such as the use of the shower and footbath, the prohibition of wearing shoes in the pool area and the consumption of drinks and food on the pool deck…
We ask you to respect the instructions for using the slides.
The depth of the pool is progressive from 0.70 m to 1.40 m.